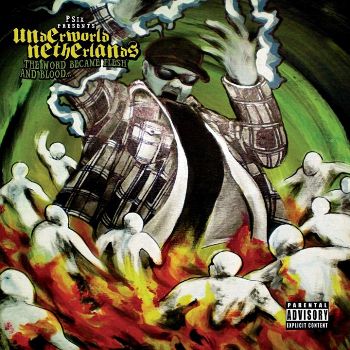 Psix' Underworld Netherlands album 'The word became flesh and blood…' was arranged and produced by Psix, I did the post production and mixing, mastering was done by Waxflowers-mastering.
It's a full-length album with 14 creative and raw oldschool hiphop tracks, featuring dozens of guest artists from all over the world.
The album is released through Akkie Records, and is available at www.underworld-netherlands.com and your favorite online portals.
Also check out Psix' sites and work if you're into deep raw hiphop with a classic vibe, there's more coming and this guy is always working on new stuff!

www.hiphopstandelingen.nl
www.facebook.com/psix.hiphopstandelingen
www.waxflowers-mastering.nl